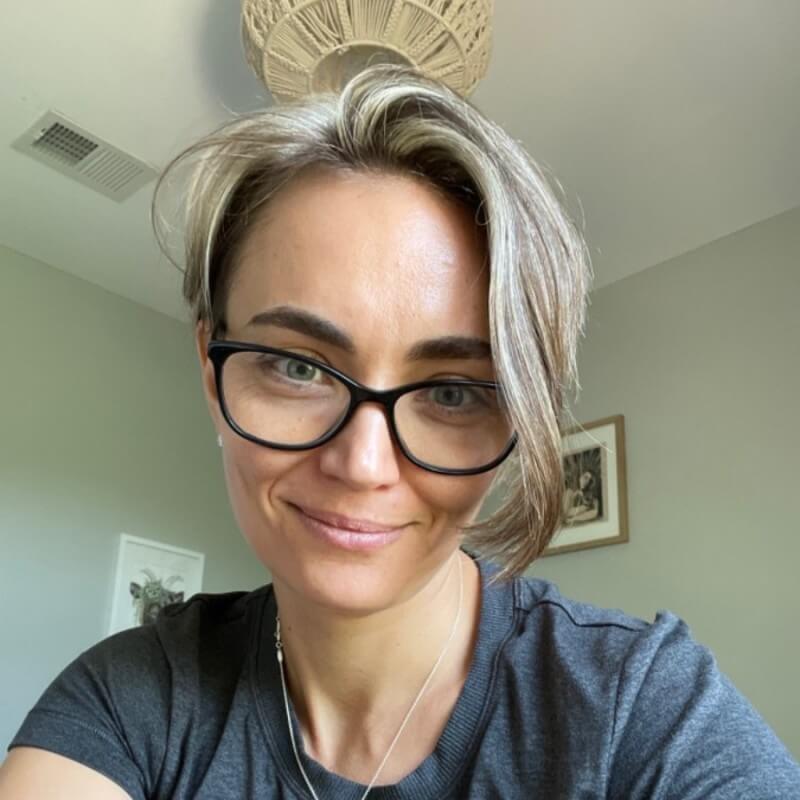 Alya Naumova
UX Researcher & Founder of MayaBee Research
Live Online Course
Research

Method

to

Madness:

How to build a UXR practice at a start-up 
Introducing User Research to a small company might be overwhelming. Secure one of the 20 free spots to get prepared for this journey. Live sessions take place on May 4th - June 1st.
---
What you will learn
This free course provides you with the skills needed to establish a successful UXR practice for a start-up environment. After completion, you will feel comfortable with the following topics:
Goals and approaches behind the UxR discipline
Tools and resources you need to establish a UxR practice
Working with UxR stakeholders to generate impact
Daily tasks and responsibilities of a User Researcher
---
Course schedule
Consisting of five weekly 50-min sessions, each session includes a 25 min lecture, 15 min live activity and 10 min Q&A.
May 4th, 2023, 7pm CET
What are we working to accomplish?
UXR role: Strategy AND a tactic
Prototype-culture: What is it? How to get there?
Moving the company towards a user-centric mindset
May 11th, 2023, 7pm CET
Tooling, Resourcing, Research ops
You need a budget: How much and why?
Tools you might need and how best to use them
Building a user-centric system within the company that helps you run the day-to-day research practice
May 18th, 2023, 7pm CET
Collaborations for growth and impact
What IS impact for a UXR practice? How do we measure it?
Working with stakeholders to generate impact: Who are the stakeholders and what are they after?
Cross-functional collaborations and how to do them best
May 25th, 2023, 7pm CET
The day-to-day grind
We are talking to users – all the time. What does that look like as a part of your day-to-day
Just how fast do we move: Raw prototypes and guerilla testing
What should an effective deliverable look like?
June 1st, 2023, 7pm CET
Fun things we've played with: Day for inspiration
Research war rooms
Mr. Tappy
Fun deliverables that have real impact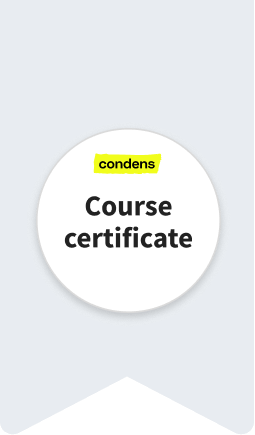 Get your certificate!
Each achievement should be acknowledged.
Earn an official certificate for your LinkedIn portfolio.
---
---
FAQ
To ensure everyone gets an individual approach, we limit the number of participants to 20 per session.
Who is this online course for?
This course is ideal for practitioners in a start-up environment. However, the insights can also be translated into other settings. We highly encourage you to apply if you're interested in the topic.
How do I get a place in this course?
Submit your application in the form below. It should clearly explain why we should select YOU. We pre-select the course participants to ensure an individual approach & fruitful networking.
I cannot join all five sessions. Can I still apply for the course?
Since we offer this course for free, we expect your commitment. Please, only apply if you're available on all the course dates. In case of an emergency, please inform us via
hello@condens.io
.
Do I get a certificate after the course completion?
Yes! We believe that every educational achievement should be marked. If you participate in all five course sessions, you'll get an online certificate from Condens.
---
Apply now
To ensure everyone gets an individual approach, we limit the number of participants to 20 per session.