Make UX research a team-sport
One of the most powerful ways to get buy-in from stakeholders and clients is to involve them in the research process. Condens guides researchers with less experience through the process while also helping spread user research techniques across the company.
Fast onboarding
Through exceptional usability and a structured process onboarding is a matter of minutes, not days.

Built for collaboration
Condens is purpose-built for collaboration - be it for remote teams or in person workshops with a big screen.

High quality research
A clear workflow helps keep your research structured and ensures consistent results across your company.
Collaborative analysis for remote or on-site teams
---
"The best thing is that Condens is usable with minimal onboarding of new users. I don't have to spend a lot of time teaching people how to use it, they open it and automatically get a sense of what to do."

Kayla Svoboda
UX Researcher at Freeletics
---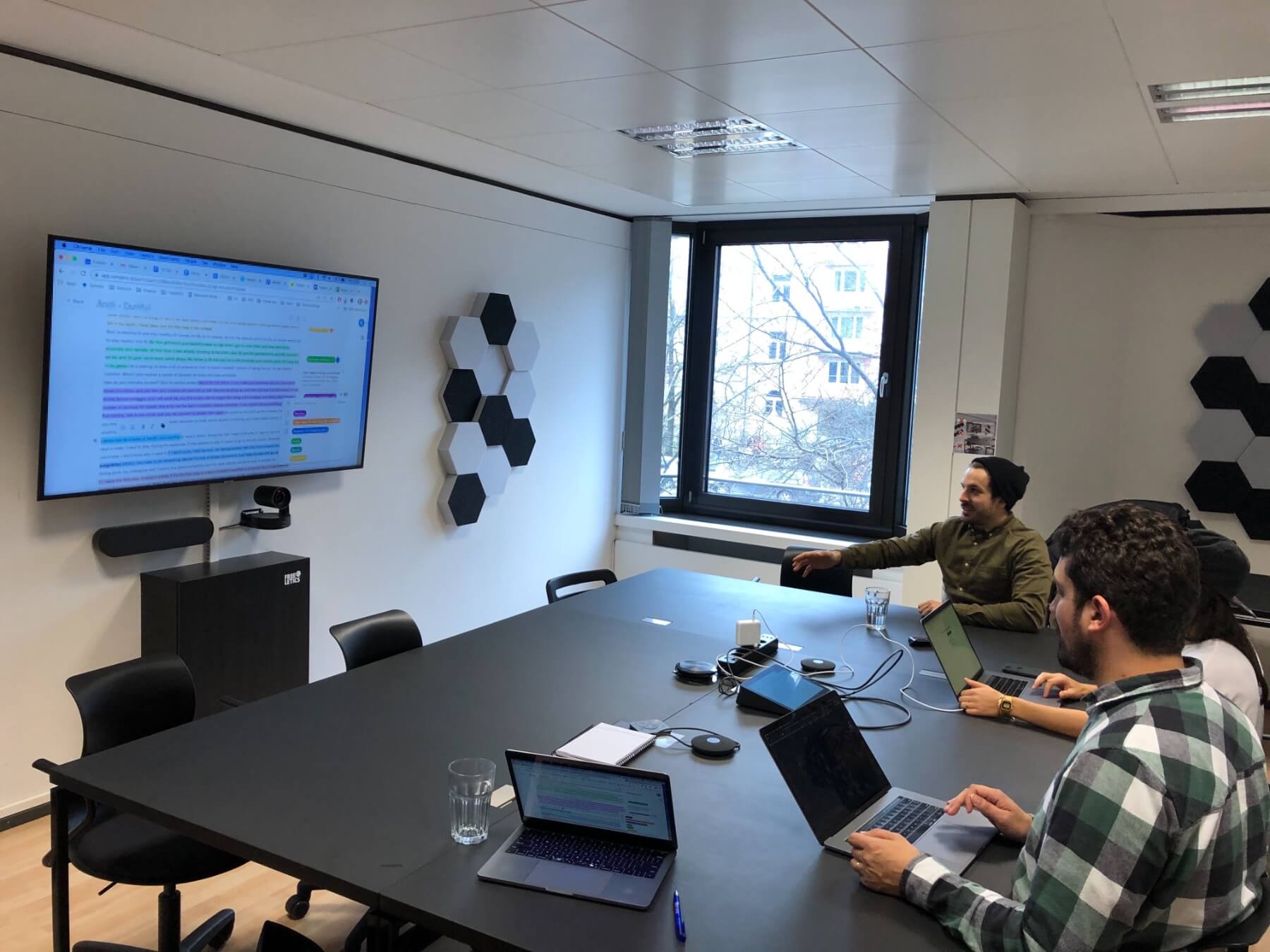 How Freeletics fosters collaboration and democratizes user research
Freeletics uses Condens to involve non-researchers in the analysis process of qualitative research and spreads user research throughout the company.
---
Do you have some questions, specific requests or want a personal introduction to Condens?